Back to all projects
ChefMarketPlace
Chefmarket Place is a big marketplace business oriented to the food sector of Italy. It has a main doamin for the B2B marketplace and a subdomain for the B2C marketplace. Both websites are designed on commercial off the shelf software - CS-Cart MultiVendor platform.
It's a comples and long-lasting project.
---
The list of CS-Cart MultiVendor modifications we made is long. The most important tasks are:
Complex system of restrictions according to the user location and role (vendor, big vendor, vendor for user).

Complience with Italian Tax Laws

Changes in the admin panel interface

Integration with MangoPay payment system and OpenAPI.it

SEO support and consultations
Italy is famous for its cuisine, quality farmers' food, and endless number of restaurants and bars. Chefmarket Place is one of the leading companies in the Italian food sector.
We use CS-Cart MultiVendor platform for this project. Our ecommerce development company created 2 separate marketplaces:
chefmarket.place (B2B marketplace);
We changed the ready-to-use CMS Cs-Cart MultiVendor quite a lot to reach the client's demands. All modifications were discussed with the client first and then with our specialists :
front-end developer,

Back-end developer,

content-managers and

SEO specialist.
Working together, in a team, these specialists implemented all clients technical tasks in the existing CS-Cart MultiVendor marketplace builder. 
It took around 9 months to launch the project as the client added more and more project tasks every week and as a result the off the shelf software for marketplaces were modified a lot to meet all client's demands and our content writers had to write the new technical documentation for this product in the end. 
More than 1 year of work
The websites took 9 months to launch, and we are continuing working on the project at this time.
Several websites
Our developers made 4 websites:
main domain - chefmarket.place (B2B marketplace);

subdomain - food.chefmarket.place (B2C marketplace)

demo website for demonstration of the marketplace functionality to potential vendors and buyers;

technical website for testing new functionality.
Multi-language marketplace
The language of the marketplace is Italian by default. But this company's immediate goal is to become well-known worldwide. Because of this, the marketplace's storefront and backend interface are also available in English.
Outsource IT specialists
Type of cooperation: Outsource IT team
> 10 000
Number of products
Goal:
What the client wants to achieve
Development of several marketplaces
The customer recruited our team to build a sizable food marketplace based on the CS-Cart MultiVendor platform for the Italian B2B market. The customer also intended to build one more food marketplaces for a B2C website that connected Italians with restaurant services.
The main food marketplace is aimed to sell products by different vendors. All functions and settings must be easy and understandable to vendors and all customers.
CS-Cart MultiVendor customization
Chefmarket's marketplaces are all constructed using the pre-built CS-Cart MultiVendor system.
Although CS-Cart MultiVendor is a good CMS, it should be customized to meet the unique business requirements of each customer.
Since our company has several CS-Cart developers with 10+ years of expertise and is able to offer the client high-quality development services, we were chosen to handle all CMS changes.
---
On project start client's demands were:
Vendor admin panel customization;

Customization of the vendor types: vendor, big vendor, vendor for users.

Strong restriction in products availability according to customers' location;

CS-Cart MultiVendor integrations with Italian Tax system, MangoPay payment, OpenAPI

Small customization of some thrid-party add-ons that had been installed before.
Fast cooperation with the development team.
Usually all developers prefer to have long written discussions of the project where every step, every word, every idea of the client were kept in written form. But this type of cooperation takes a lot of time. So, the client wanted to explain his ideas in a voice and he expected us to tell if it is possible with Cs-Cart MultiVendor CMS or if it is an extra modification that costs money and how much money/ time it requires.
Quality of the code.
The client was waiting for work performance at a high level. Our team consists of highly qualified specialists and we were ready to provide the full cycle of the ecommerce development process in order to achieve the necessary results.
Competitive marketplace.
One more goal of this work was to provide the client with the possibility to create a competitive marketplace, attract a lot of customers and get a high profit.
Challenge:
What we had to face
Working with this project, we had to face a lot of interesting challenges.
Thanks to the involvement of our skilled developers and experienced project managers, we were able to carry out all necessary tasks.
01
Fast and easy way of cooperation
First of all, we had to find a fast and easy way of cooperation because the client wanted to discuss all questions using Video Calls.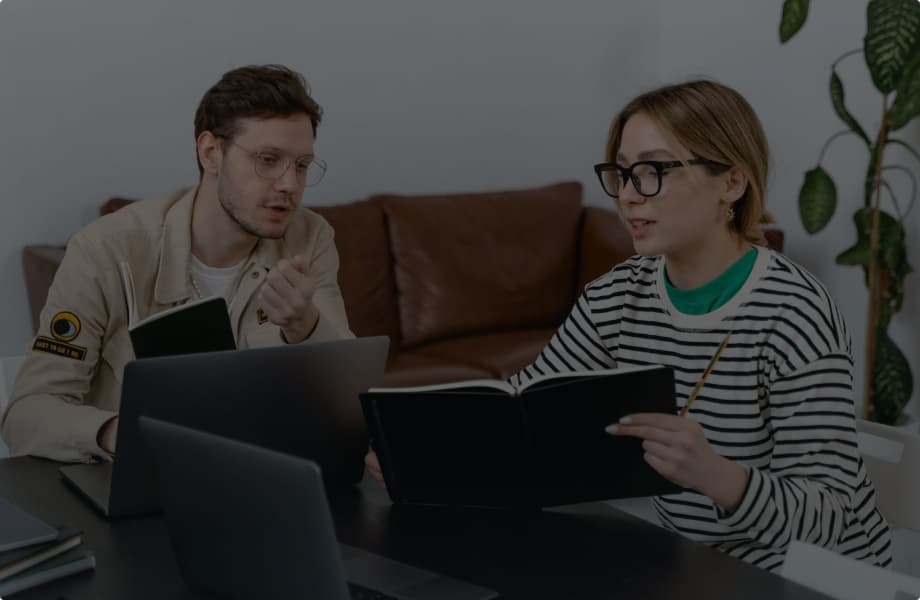 02
Аnalyze, discuss and define tasks
Then it was necessary to analyze, discuss and define all tasks for development and improvement.
03
New project tasks to improve
During the working process the client changed some tasks and added new project tasks to improve the results. All modifications were discussed first and then our CS-Cart specialists implemented all tasks in the existing CS-Cart MultiVendor marketplace builder.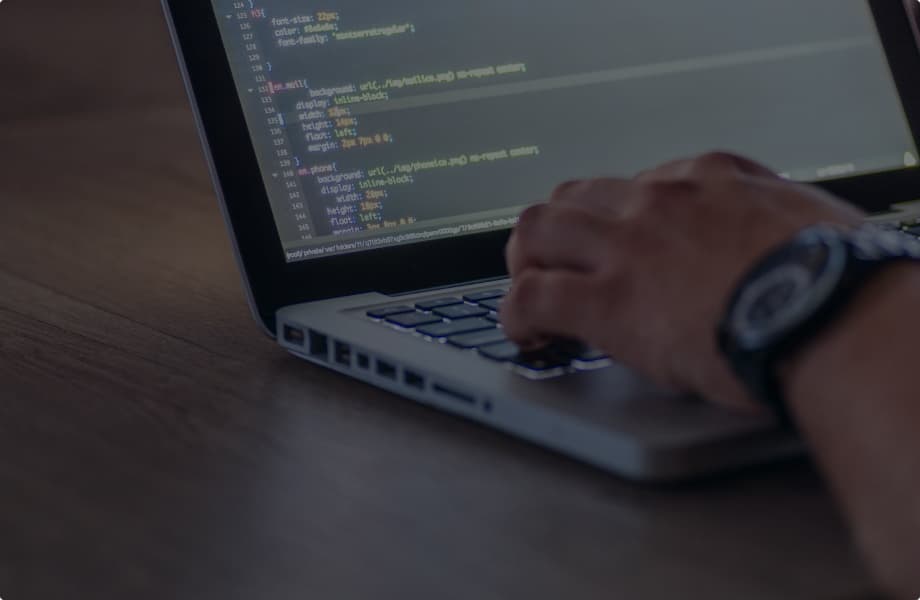 04
Small important optimization tasks
Apart from developing the main project, we had to perform a lot of smaller but equally important optimization tasks simultaneously defined by the client or our specialists.
Results:
What we accomplished
It took around 9 months to launch the project as the client added and changed a lot of tasks.
Our team also suggested different ideas and after discussion all of these multiple solutions were implemented.
Our team performed a lot of other interesting and difficult tasks and as a result we managed to meet all client's demands and develop a competitive marketplace.
Settings for creation and updating of products by CSV file.
It was necessary to develop a certain function for creation of one product and uploading or updating products in bulk. The client provided us with a special CSV file that vendors should fill in with the necessary information about the products. Our team managed to make all settings for integration of this possibility to upload and update products using CSV file.
Different changes of Vendor Panel menu.
During the working process the client asked to make different changes of Vendor Panel menu many times. Our developers made all these necessary changes according to requests in order to make the Vendor panel more convenient.
Settings for delivery zones, shipping and payment methods.
Our team also had to make different settings to provide the operation of such necessary functions as delivery zones, shipping and payment methods. All these services are obligatory for vendors to support the working process in a proper way.
Settings to invite customers and vendors.
The created marketplace has an opportunity to invite new customers and vendors. There were some difficulties with this function connected with email and notification problems. But as a result, everything was adjusted.
Settings for import and export of products and orders.
Import and export of products and orders were also important demands of the client. These functions should make the process of information updating much easier for vendors.
Adjustment of ratings and reviews functions.
The client asked to adjust the ratings and reviews services in order to receive the feedback from the clients and make the marketplace better.
MangoPay integration.
It became necessary to integrate the payment system to receive payment from all vendors and consumers. The client asked to adjust MangoPay. It is a safe and simple payment system for marketplaces, crowdfunding and Fintech providing online transactions. After detailed discussion an integration of the MangoPay system was successfully completed by our team.  
Development of technical documentation and manuals for vendors.
The client asked to develop the manuals with detailed information for vendors in order to provide the full understanding of marketplace functions. These instructions of Vendor panel and Google tools with the screenshots were remade many times by our content writers to achieve the best results.
Creation of video content.
It was also discussed and decided to create the video content for the Chefmarket. Our content writers developed a lot of video instructions about Vendor panel and Google tools in order to demonstrate clearly how to use all functions of the marketplace.
Regular content management
There was a necessity to provide regular content management. The client and our content manager had to discuss all possible questions concerning the content for Chefmarket. Due to these discussions, we managed to achieve excellent results.
Design of marketing page.
Our team also had to create a design for the marketing page. All aspects of this design were discussed with the client in order to meet all client's demands
A/B testing.
A/B testing is a way to compare two versions of a single variable, typically by testing a subject's response to variant A against variant B, and determining which of the two variants is more effective. Our team also had to use this A/B testing in order to perform all tasks in a proper way.
Our team
about this project
We got the project after it was heavily changed by other web development agencies. We rewrote almost all third-party add-ons that were created for this project before. To my mind, it's better to rely on the experience of the developers in the agency, not fully rely on the agency's popularity.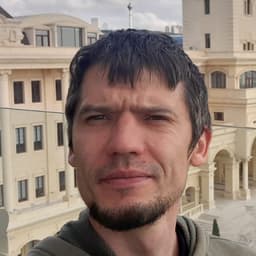 Ildar Bibaev
Web-Developer
I think it is a very interesting project with the certain tasks and goals discussed during the Video Calls. The whole our team faced a lot of different challenges trying to develop an excellent website. In my opinion we managed to achieve significant results and had an amazing experience working with friendly and hard-working client.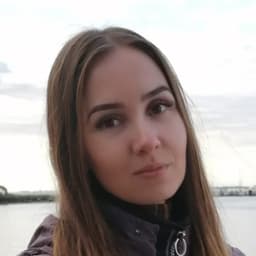 Irina Kedyarova
Content manager
As for me it was a really fantastic experience and not a trivial project. I'm very meticulous in my work, the same as the client, and I like it very much. It was a pleasure to work with the client who is so particular about the final results. I think that this project will have great success in Italy and in other countries thanks to its owner.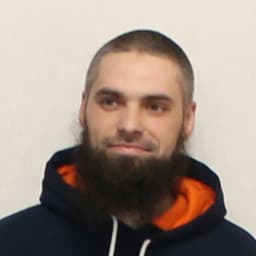 Albert Zakirov
Web-Developer
I fully agree with Ildar. It seemed to me that only junior developers were working with this project before us without any control from the senior developers side. But we know all our competitors and the high level of qualification of their senior developers so our team was very surprised when we had to redevelop two thirds of the work of our agency's competitors.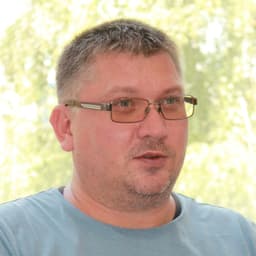 It was a very challenging project for all our team. First, the client demanded to discuss the tasks only during the Video Calls. Working language - English. We agreed although some of the developers do not want to have video calls in English. In a month, all specialists in the working group had regular video calls with this client. There were no problems in communication between our specialists and the client. 
Second, there were no detailed technical specifications and we were creating tasks on the fly during the Video Calls. The client told us his ideas. We prepared all technical documentation and implemented it as soon as possible. 
Third, the client refused all our standard ways of managing the complex projects and we built a completely new way of cooperation, a task management system that was applied only for this client's projects.
Despite all these complex issues, we are very proud of working under this project for such a long time and we hope for further long cooperation with one of our favorite clients, with Alberto.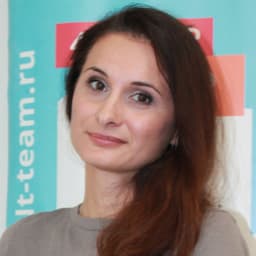 Elena Tikhonova
Seo-expert
Alt-team — best team. Only qualified programmers work in these team. I wanted to start my wholesale business and needed a fully functional website to match the latest trends in the market.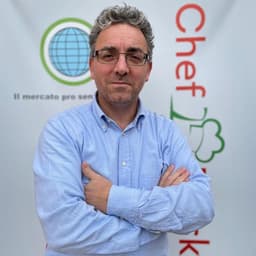 Contact
Us
Our email is manager@alt-team.com
Please, do not hesitate to contact us via e-mail or use the form below if you need a quote for your E-commerce project or have any questions about our products or services. We will be glad to answer you in a short time.