Back to all projects
Londonearlab - store of custom in-ear products
Londonearlab is a laboratory where clients can buy custom-made in-ear products. These water/noise plugs, music monitors, and hearing aid earmolds are comfortable for every client's ear as they are produced due to the customer's anatomy. 
Their team includes clinical audiologists, lab technicians, graphic designers, and even a part-time fashion consultant. These specialists perform their responsibilities using the latest materials and technologies. They also strive to ensure all products look great and are comfortable, as well as that they correspond to the quality assurance processes.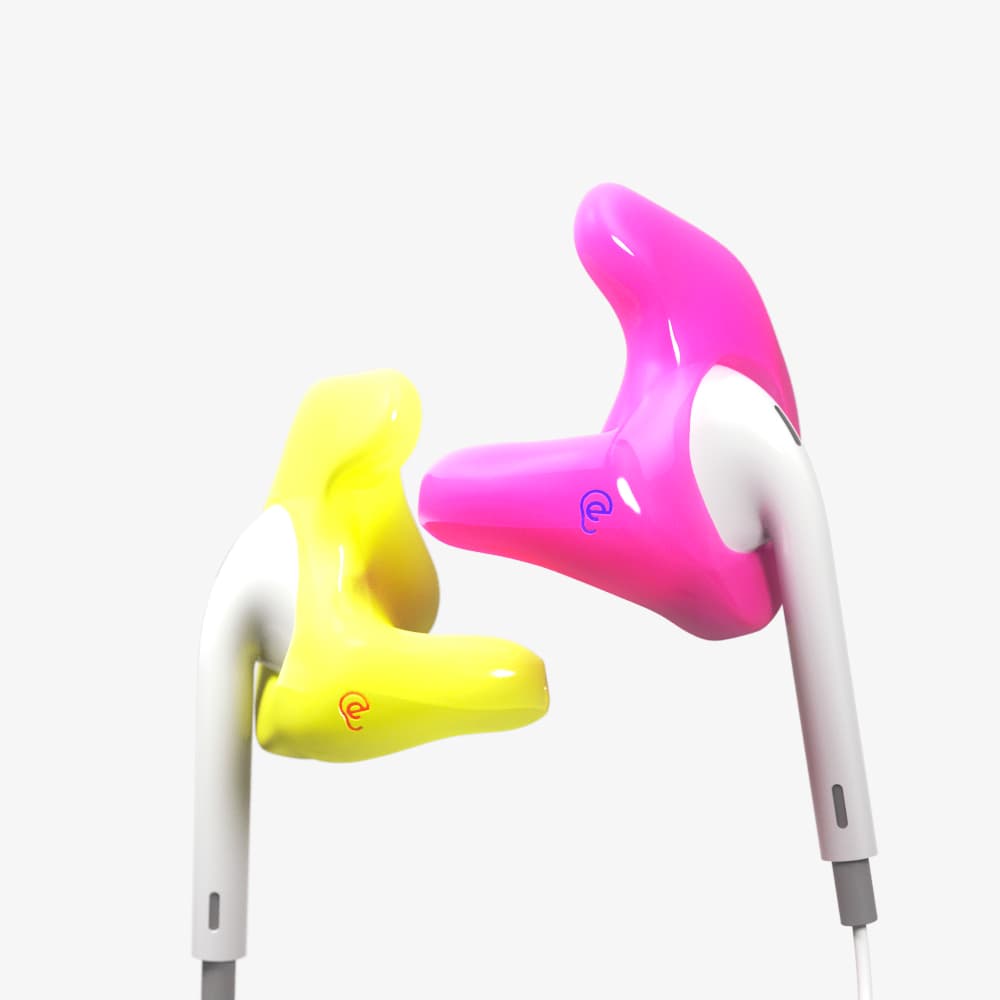 Londonearlab is a custom in-ear product e-commerce website that guarantees the right level of protection and performance of their products. This online store is built on CS-Cart 4.10.2.
Our team was hired to modify the offline store locator page. The developer created two custom fields: 
one for entering the address or postcode and 

another for a "Radius" (in miles) select box.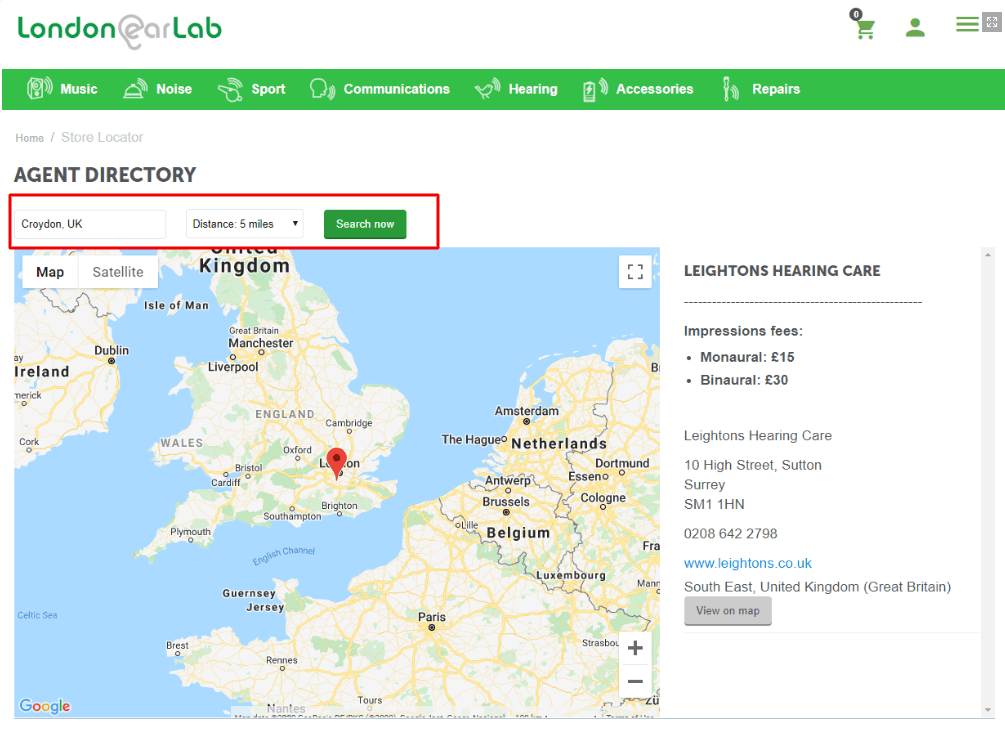 There is a search button next to these fields. This modification has Google Maps autocomplete functionality.
How does the Agent Directory feature work?
On the first visit to the page, none of the offline stores will be displayed.

After clicking the search button, the nearest points to the address within the radius will be highlighted. Also, the list of offline stores will be updated to show only the nearest points.
The modification is fully responsible; all the changes work on any mobile device.
Working process
Alt-team developers spent several days revising project tasks.

We informed the client about the pricing and estimated time for delivering this functionality after we saw the final variant of the technical specification.

Prior to the project beginning, the client accepted these conditions and made the full payment.

We completed our work ahead of schedule.

As a result, the client had some time to assess our work and let us know what he thought.

All bugs were fixed the day after the client reported them.

We were able to accomplish all jobs on schedule and under budget.
CS-Cart
This online store is built on CS-Cart 4.10.2. All modifications were made according to the peculiarities of this version. 
Outsource specialists
A designer, CS-Cart developer worked on this project.

Contact
Us
Our email is manager@alt-team.com
Please, do not hesitate to contact us via e-mail or use the form below if you need a quote for your E-commerce project or have any questions about our products or services. We will be glad to answer you in a short time.
More than  13  years in Ecommerce