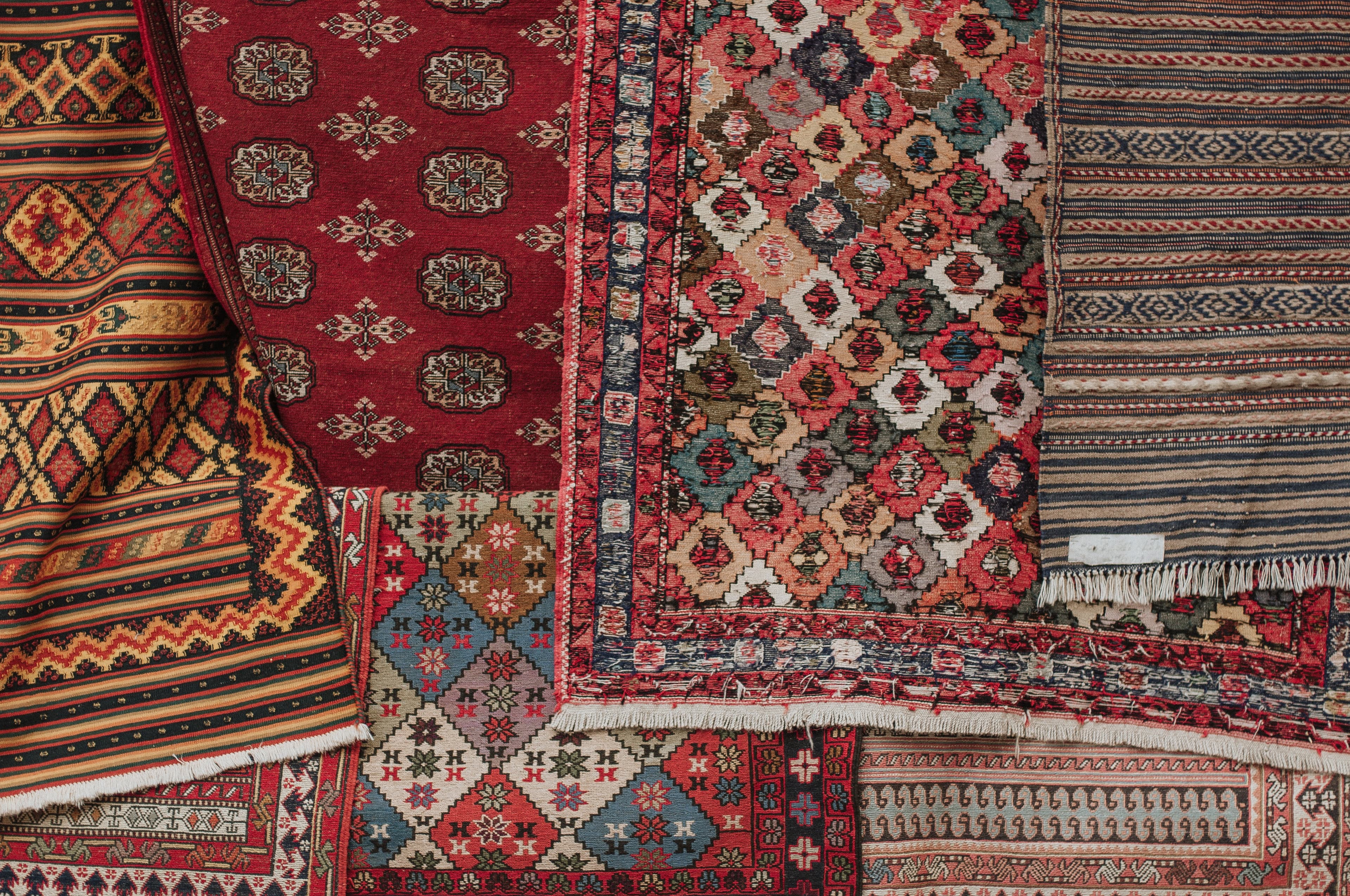 Back to all projects
Esmaili Rugs
Esmaili Rugs is the offline retail shop for the sale of Antique Rugs in Texas, Dallas and Fort Worth Metroplex. It is one of the leading importers of exquisite, handmade Oriental rugs from around the world. Esmaili's exclusive rug collection is highly curated and represents many styles, including Persian, Turkish, Moroccan, Chinese, and embroidered textiles from across the globe.
By traveling the world, browsing local street markets, and establishing relationships with overseas rug makers, Mr. Ali Esmaili provides his customers with the most sought-after, hard-to-find antique rugs that exude exotic artistry, enthralling designs, and remarkable shades of colors you never knew existed.
Esmaili Rugs is one of our clients, who has a website built on the CS-Cart platform. 
With offline presence, enhancing the rug store presence to the next level was inconceivable, and it was a huge challenge to make virtual customers better understand and get a sense of the large assortment of rugs from the first page. 
So, our task was to upgrade the website and create a new, responsive, and awesome web design for an online store of this company based on the CS-Cart CMS.
Productive collaboration
We had a detailed chat with the client before the work started. 

We discovered what the client expected to see in the final. 

Then our specialists began the project, and at the appointed time the project was delivered to the client for testing.
CS-Cart mock-ups creation
Our designer created the mock-ups for 7 pages of the webstore: 
homepage; 

catalogue page; 

product page; 

cart page; 

checkout page;

contact us; 

about us.
Performed tasks
CS-Cart upgrade;

Design integration service;

Price negotiation modification;

Addition of functionality due to which the customers can offer their own price and get a discount if the store manager agrees with the customer's offer.
Full Home page of
EsmailiRugs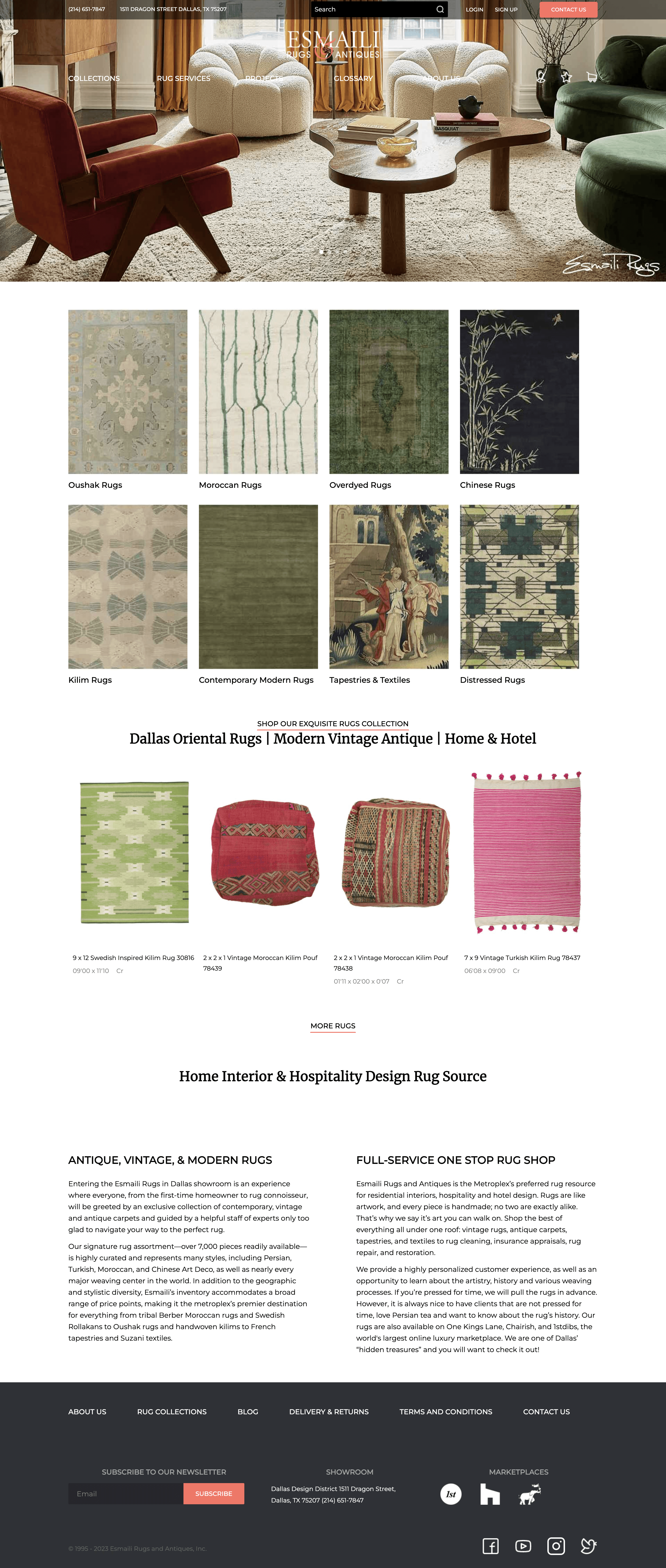 > 10 000
Number of products
Our team
about this project
The migration process was quite easy for our team because we have already worked with this website before. During the previous work, all preparations were made.
I enjoyed working on this project because the client was very fast with answers. It was really good collaborative work because the client was very accurate in their demands.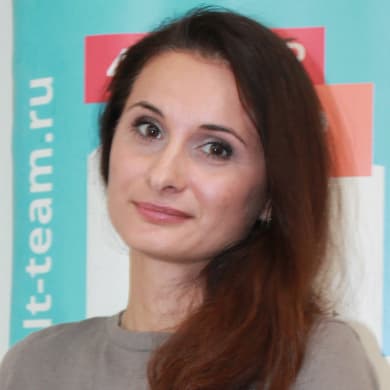 Elena Tikhonova
SEO specialist
This client had the website with store elements before. Besides the website the client sold the products connected with interior design. Then the client decided to refuse from selling designer's furniture on their website. 
Getting this news we offered to develop the website using JAMstack technology. The Storyblok has been chosen as a CMS system for this project. This is one of the best headless CMS that allows to make all content page settings very flexible. 
The website Blackandmilk works many times faster and many times more stable then the previous website version based on CS-Cart CMS. 
The website page loading speed is exorbitant. Even if the website has thousands of visitors at the same time, the website will work perfectly and fast. 
We continue our cooperation with Anatoly's team and we wish him and his team great success in business and many orders.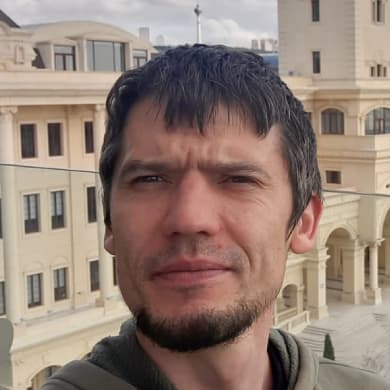 As a developer, I would like to provide a positive review of the client. The client was a pleasure to work with and showed a strong commitment to the success of the project. The client was very clear in their communication and provided detailed requirements, which made it easier for me to understand their needs and deliver high-quality work. They were also very responsive and available to answer any questions or provide feedback, which helped to ensure that the project stayed on track. The client was respectful of my expertise and trusted my judgment when it came to technical decisions, while also providing valuable input and insights. They were open to suggestions and willing to consider different approaches, which made the development process collaborative and rewarding. Overall, I would highly recommend working with this client to other developers. Their professionalism, communication, and commitment to quality made the project a success, and I would be happy to work with them again in the future.
Anton Kurakov
Front-end developer
Been working with alt-team for years now to help me with my website. They are nothing but excellent, always ensuring i was happy with the work they provided. They did a wonderful job on redesigning my website, with a very reasonable price as well! Will continue to work with them in the future!
Alexander Esmaili
Founder of EsmailiRugs
Contact
Us
Our email is manager@alt-team.com
Please, do not hesitate to contact us via e-mail or use the form below if you need a quote for your E-commerce project or have any questions about our products or services. We will be glad to answer you in a short time.
More than  13  years in Ecommerce